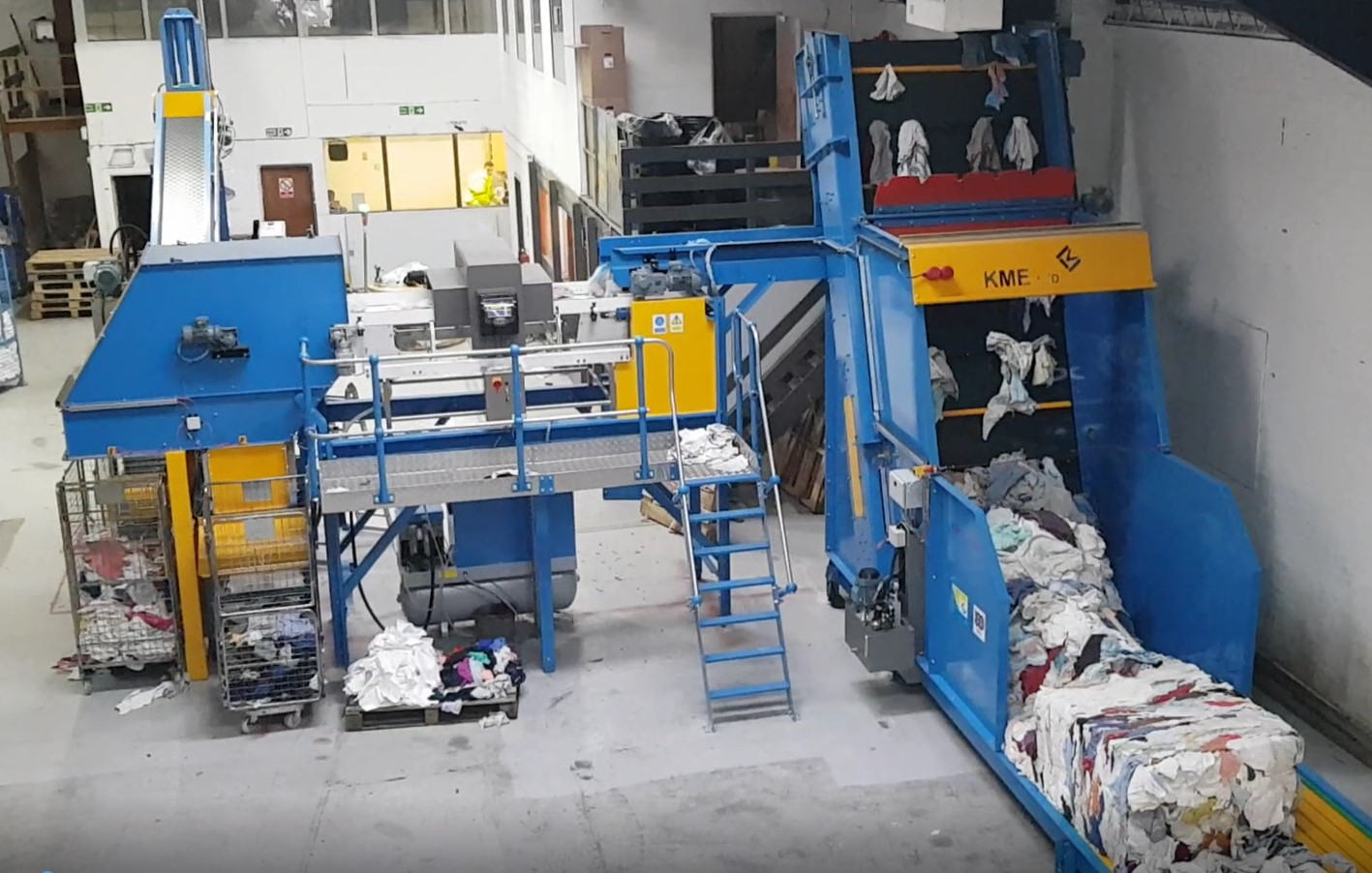 Textile Bale Breaker
Take a look at our unique textile bale breaking system, the perfect piece of machinery for any serious textile recycling company.
Our bale breaker pulls apart tightly packed bales of textiles allowing them to be sorted and repackaged into bags/bales of desired volume. The bale breaker can be fitted with a tipper to feed loose materials or a walking floor for baled input. Being designed and manufactured by us with no imported components, the system can be modified to suit each customers specific requirements.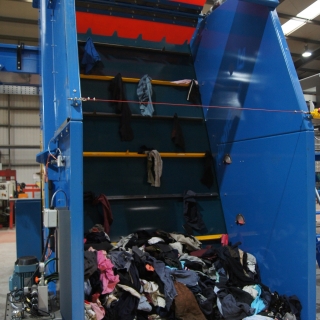 Features
Can feed a bagging press to produce - 2, 5, 10, 12, 15 and 25 kg packs

Auto metal detection and rejection available

The walking floor as standard has a loading length of approx. 5 metres and typically holds 4 to 5 bales

variable speed control on the unit to allow easy control of the throughput
Watch the video below to view the bale breaker in use with a single metal detection line, feeding a KME K10 bagging press
Video