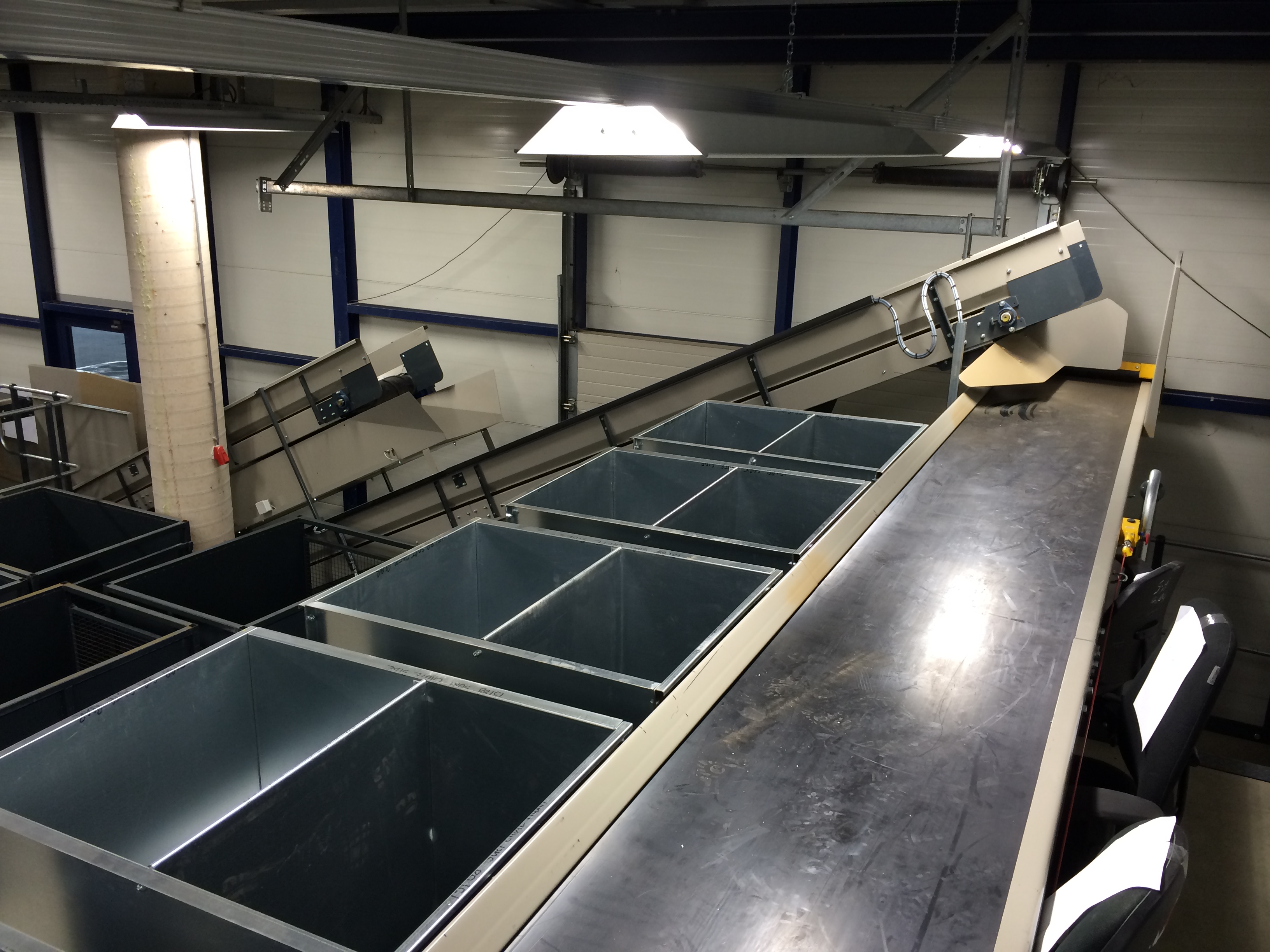 Sorting System
KME Ltd's unique one touch sorting system for the separation of clothing direct off a conveyor belt. The systems are tailor made to suit each customers requirement with respect to Product grades, Layout of premises, Budget allowance, No. of employees etc. With over 30 complete systems operational in the market we can offer cost effective systems to suit any size of company.
Benefits
Increase production over existing system

No special training required for grading personnel

Reduce labour costs

Easily feeds Baled or Bagged Material

Regular throughput on a daily basis

Improve quality of graded products

Single location of graded items

Keeps material off the floor thus keeping the product and work place clean

Throughput of system easily adjustable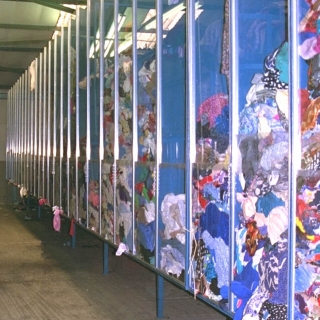 Manufacturing Excellence
From initial design of your requirements through to the final installation of your machines KME Ltd will walk you through each step to make sure that we create your master piece. We offer full service and support after installation a helping hand all the way.

Proven Quality
KME Ltd have an impressive portfolio of both clients and products with worldwide influence. We pride ourselves on being able to provide industry leading machinery that outlasts our competitors and stands the test of time.

Professional Team
With a full team of inhouse design engineers with over 50 years experience we can create tailor made solutions for any recycling or agricultural facility, the sky is the limit and if we can create it you can have it!

Heritage & Experience
Established in 1980 KME Ltd have been manufacturing and supplying to the recycling industry for over 40 years offering full turnkey installation from Initial Concept & design,manufacture and installation