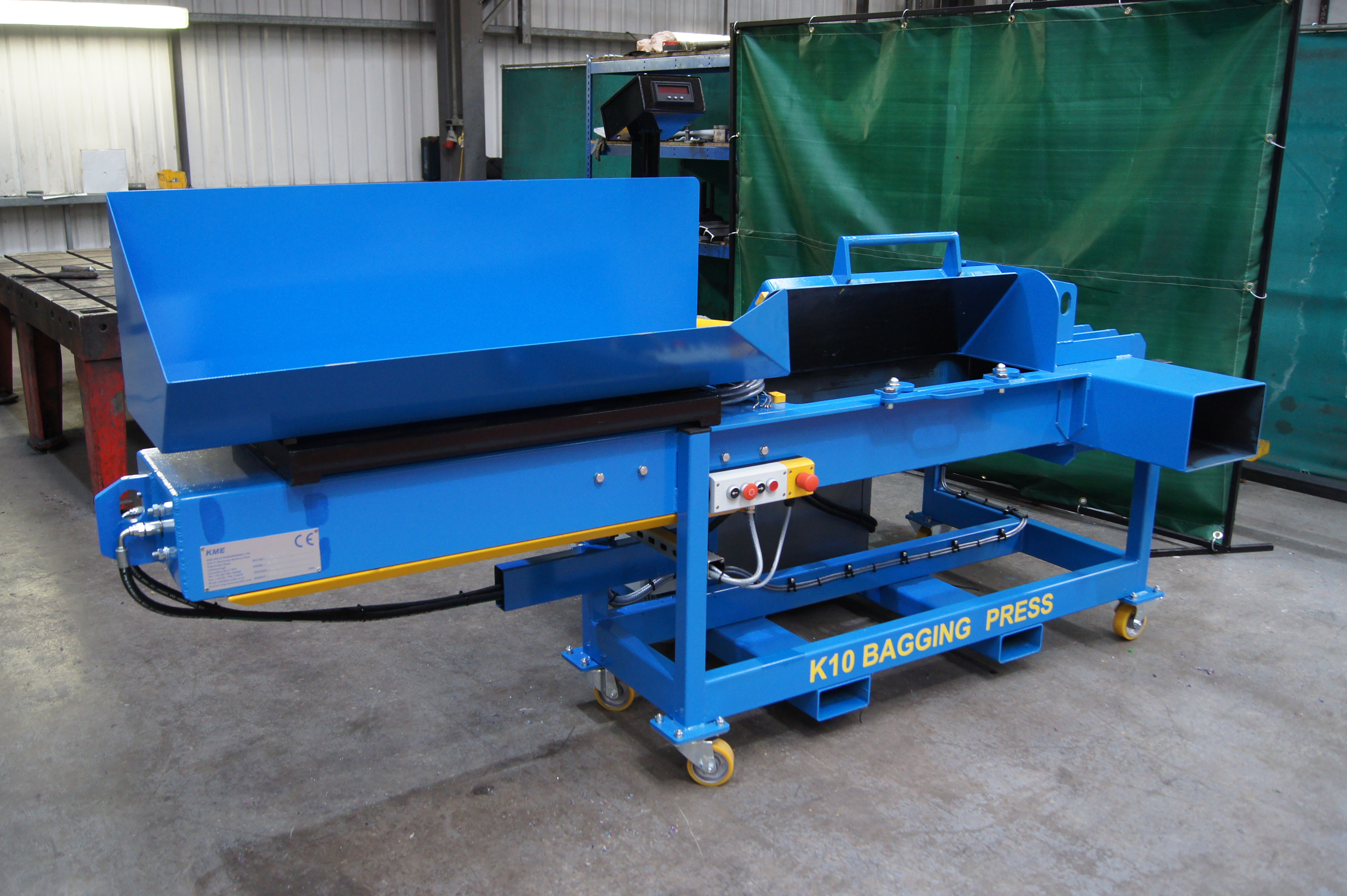 Wiper Bagging Press
The perfect machine for baling wiping rags, available in 6 different pack weights - 2, 5, 10, 12, 15 & 25 Kg (from 5 to 50 lb)
Features
Built in digital weigh scale

Mounted on wheels for easy of movement

One person operation

High production upto 90 packs per hour

6 standard machines available 2.5kg – 25kg
The Wiper Bagging Press produces a package which is a modern alternative to the conventional cardboard box. With its compact design and ease of operation it will suit all companies looking for an alternative to the clumbersum, large and somewhat expensive cardboard box for the packaging of their processed wiping cloth materials
Benefits
Low cost packaging (Approx. 25% of cardboard)

50% Space saving on storage

Transport costs halved

Package easily carried

Contents are visible

Moisture proof pack

Easily stacked for transport / storage Standard pack weights:- 2, 5, 10, 12, 15 & 25 Kg (from 5 to 50 lb)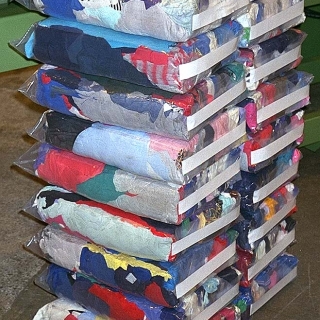 Video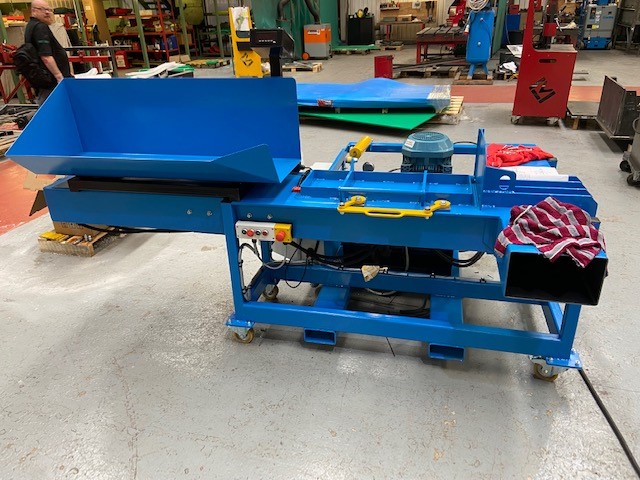 Manufacturing Excellence
From initial design of your requirements through to the final installation of your machines KME Ltd will walk you through each step to make sure that we create your master piece. We offer full service and support after installation a helping hand all the way.

Proven Quality
KME Ltd have an impressive portfolio of both clients and products with worldwide influence. We pride ourselves on being able to provide industry leading machinery that outlasts our competitors and stands the test of time.

Professional Team
With a full team of inhouse design engineers with over 50 years experience we can create tailor made solutions for any recycling or agricultural facility, the sky is the limit and if we can create it you can have it!

Heritage & Experience
Established in 1980 KME Ltd have been manufacturing and supplying to the recycling industry for over 40 years offering full turnkey installation from Initial Concept & design,manufacture and installation