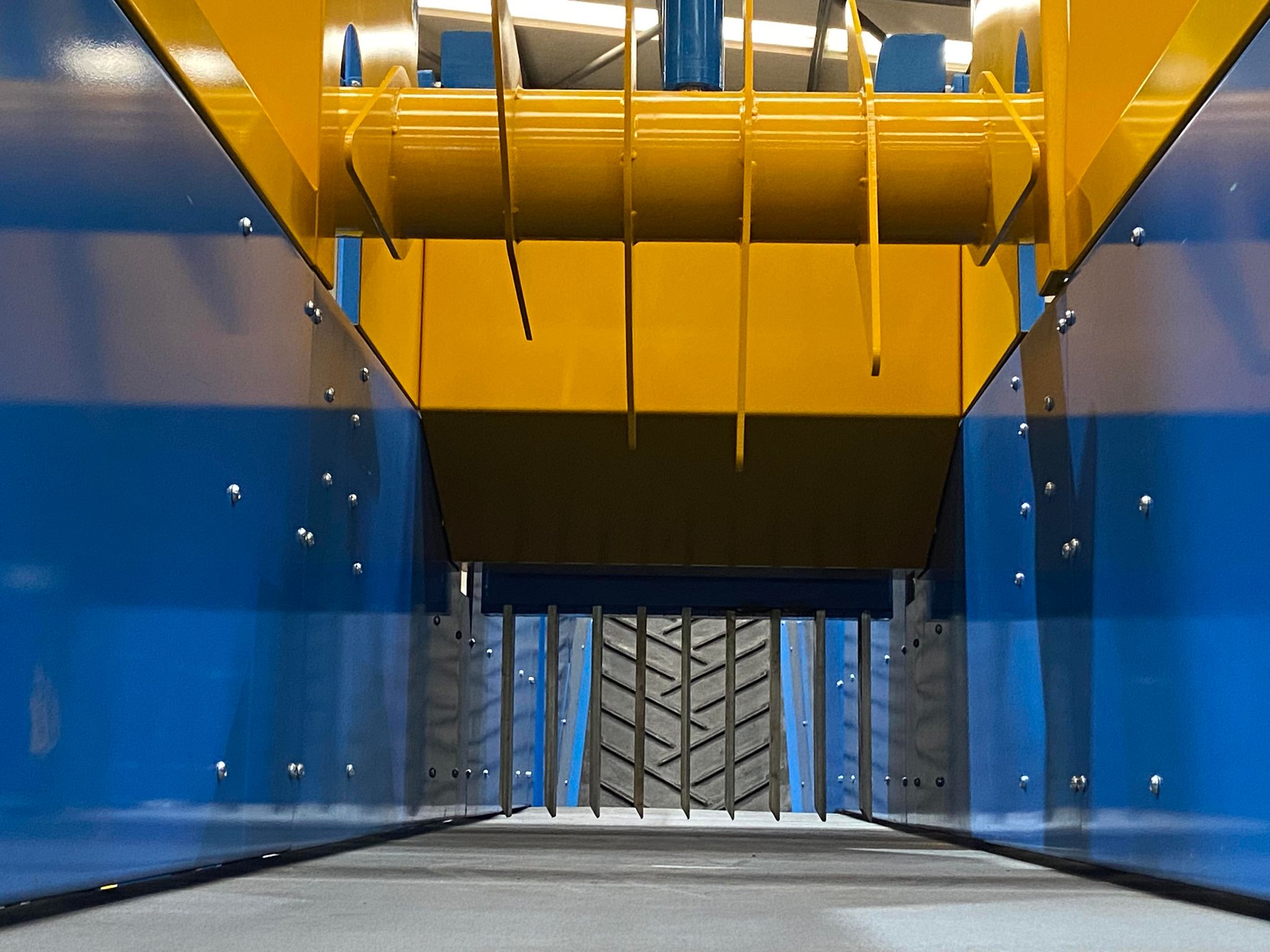 Mutilating Machine
The Mutilating machine has been designed with a completely unique cutting/feed system to the conventional machine with high speed cutting action. The cutting blades cut through the material powered by a single hydraulic cylinder on a cycle of approx. 30 seconds.
The method of feeding the material is the key to achieving the high production rate where the material is fed through the blades @ 300mm (12″) thick (Not in single garment form as existing machines.) The slower cutting action lengthens machine and cutter life where on average a set of blades may last up to 3 months prior to sharpening.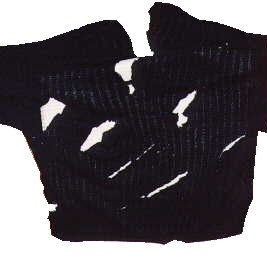 Features
multiple Cutting blades provide a perfect mutilation of garments

Walking floor feed to ensure accuracy of mutilation and constant flow of material

Unit is floor mounted but could be mounted directly above a baler
The mutilator integrates with our baling machinery and is perfect as part of a waste textile sorting plant.
Benefits
High production, Up to 2000 kg (4,000 LB) Dependant on material

Cutting blades have long life prior to re-sharpening

Compact size of machine

Positive unique feed system ensure constant throughput

Simplicity in design ensures low maintenance cost

Combined feed and cut design leads to continuous operation. No Jamming

Easily installed within existing process

Low noise. (<80 dba)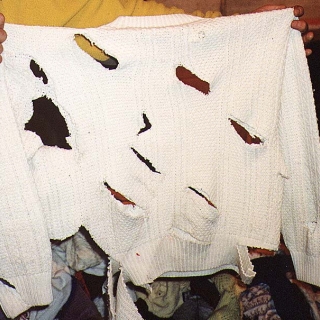 Manufacturing Excellence
From initial design of your requirements through to the final installation of your machines KME Ltd will walk you through each step to make sure that we create your master piece. We offer full service and support after installation a helping hand all the way.

Proven Quality
KME Ltd have an impressive portfolio of both clients and products with worldwide influence. We pride ourselves on being able to provide industry leading machinery that outlasts our competitors and stands the test of time.

Professional Team
With a full team of inhouse design engineers with over 50 years experience we can create tailor made solutions for any recycling or agricultural facility, the sky is the limit and if we can create it you can have it!

Heritage & Experience
Established in 1980 KME Ltd have been manufacturing and supplying to the recycling industry for over 40 years offering full turnkey installation from Initial Concept & design,manufacture and installation