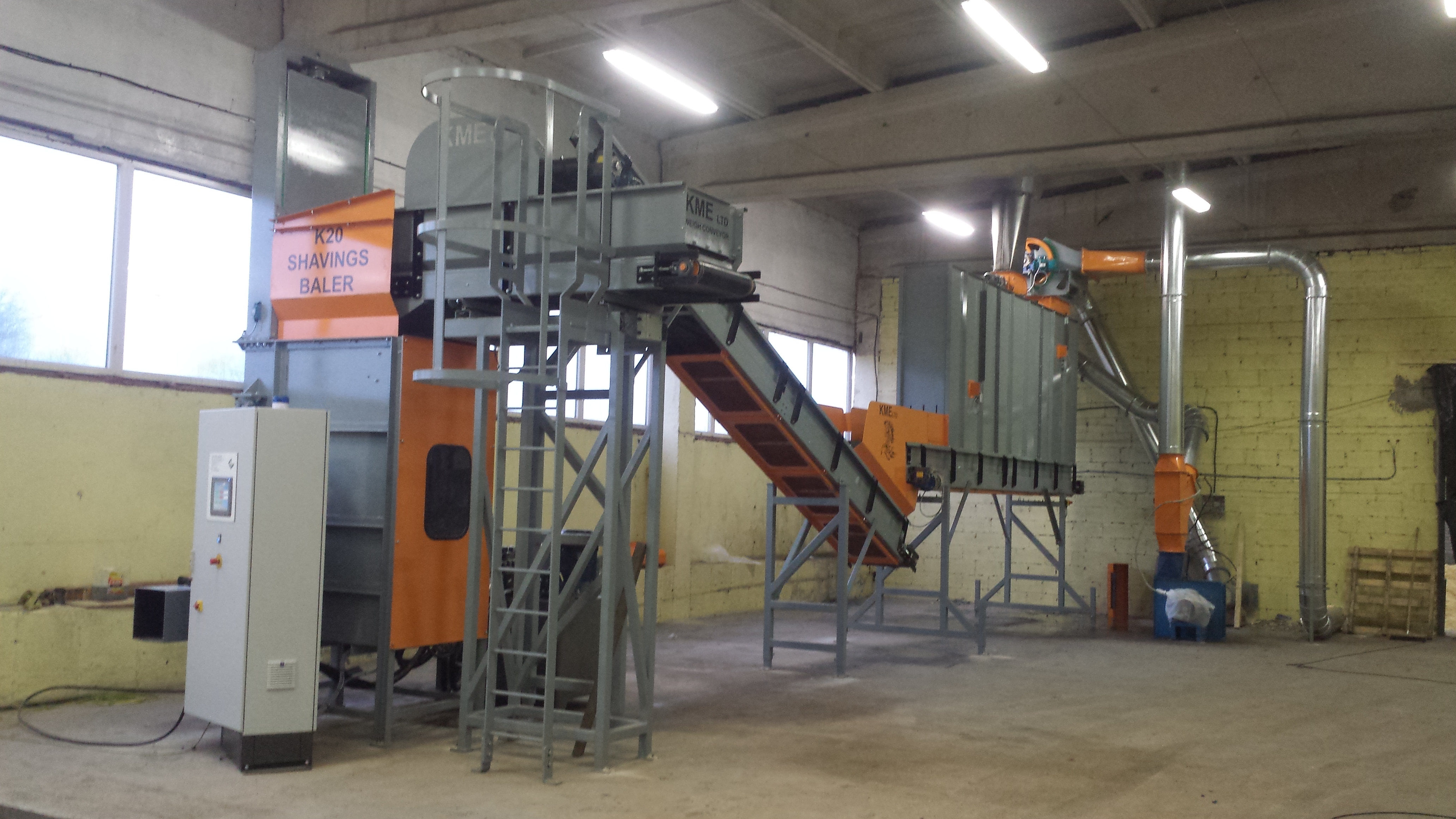 Shavings Baler & De-Dusting System
The KME shavings baler is designed to work as a stand alone bagging press to bag up your shavings or to be used in conjunction with our other technology to improve your animal bedding product.
Our De-dusting unit removes upwards of 95% dust and mold spores from your product take a look at our page for more information and how it can benefit your operation.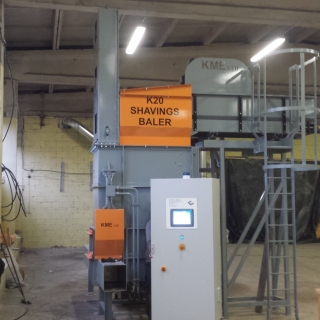 Features
Bale weights - up to 20kg

Production rate from 60 to 120 packs per hour

Motor power 7.5 to 30kw

Bale size - 800 x 400 x 400mm

Gravity fed through hopper by conveyor or other method by customer supply
Shavings baler System for processing bedding material which can include the following process equipment:-
Bale breaking machine for opening up the large bales

Dust extraction unit which will remove in excess of 95% of the dust from the product

Bagging unit to pack the shavings, straw bedding direct into a plastic bag
We have other machinery in the range for processing Haylage, Straw etc. for feed and bedding materials.
Additional equipment that can be used in conjunction with the above shavings baler :-
Straw Shredder for producing animal bedding

De-dusting system for the straw , wood shavinds and hay type products

Weighing conveyor
Benefits
Produce neat airtight bales

Can be made fully automatic

Can be used with other products - chopped straw, hemp, shredded paper etc

Improves product if used with dust extraction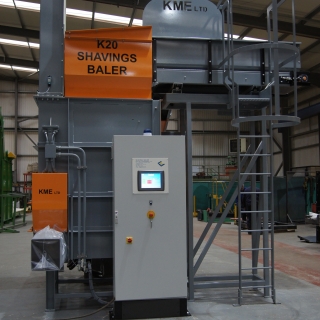 Video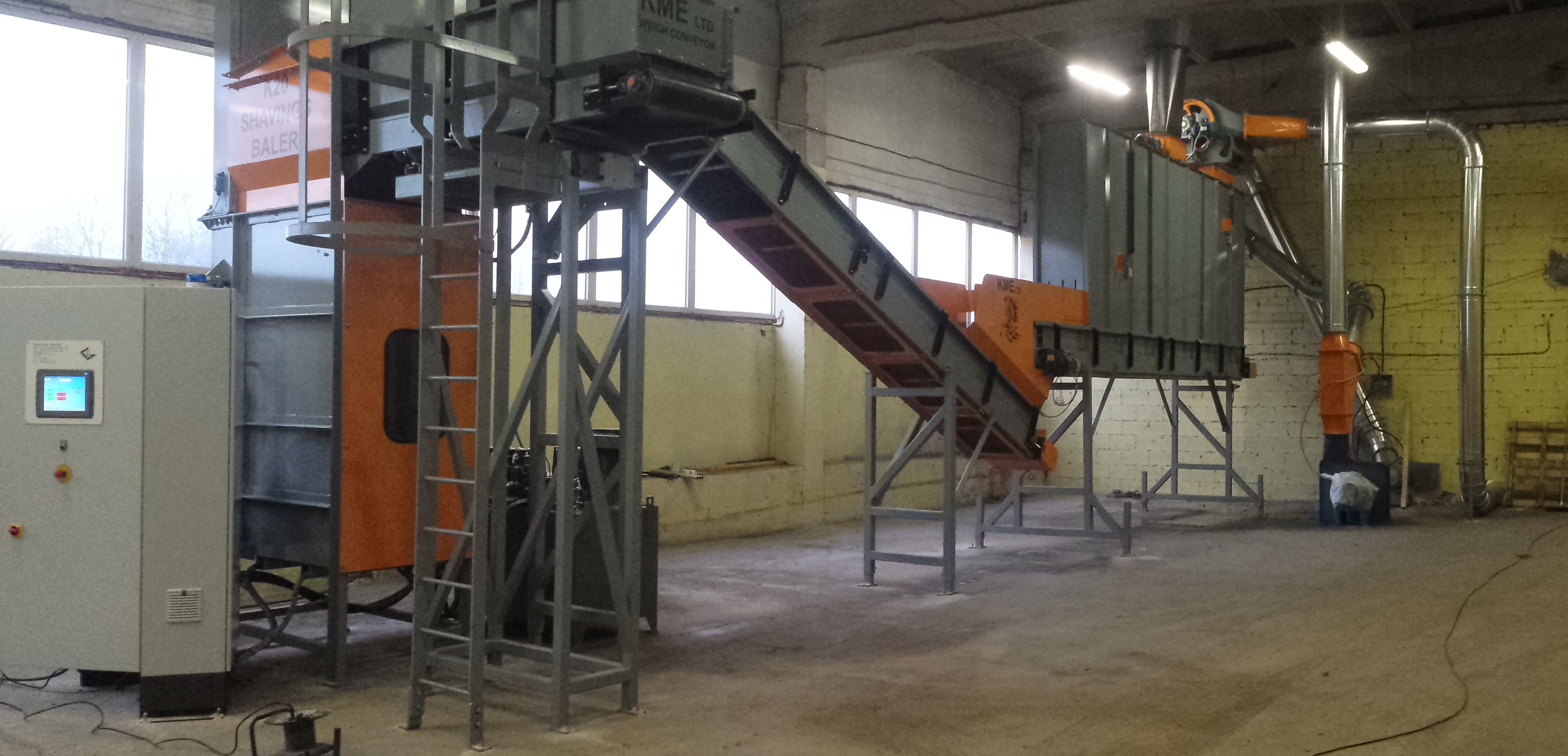 Manufacturing Excellence
From initial design of your requirements through to the final installation of your machines KME Ltd will walk you through each step to make sure that we create your master piece. We offer full service and support after installation a helping hand all the way

Proven Quality
KME Ltd have an impressive portfolio of both clients and products with worldwide influence. We pride ourselves on being able to provide industry leading machinery that outlasts our competitors and stands the test of time.

Professional Team
With a full team of inhouse design engineers with over 50 years experience we can create tailor made solutions for any recycling or agricultural facility, the sky is the limit and if we can create it you can have it!

Heritage & Experience
Established in 1980 KME Ltd have been manufacturing and supplying to the recycling industry for over 40 years offering full turnkey installation from Initial Concept & design,manufacture and installation