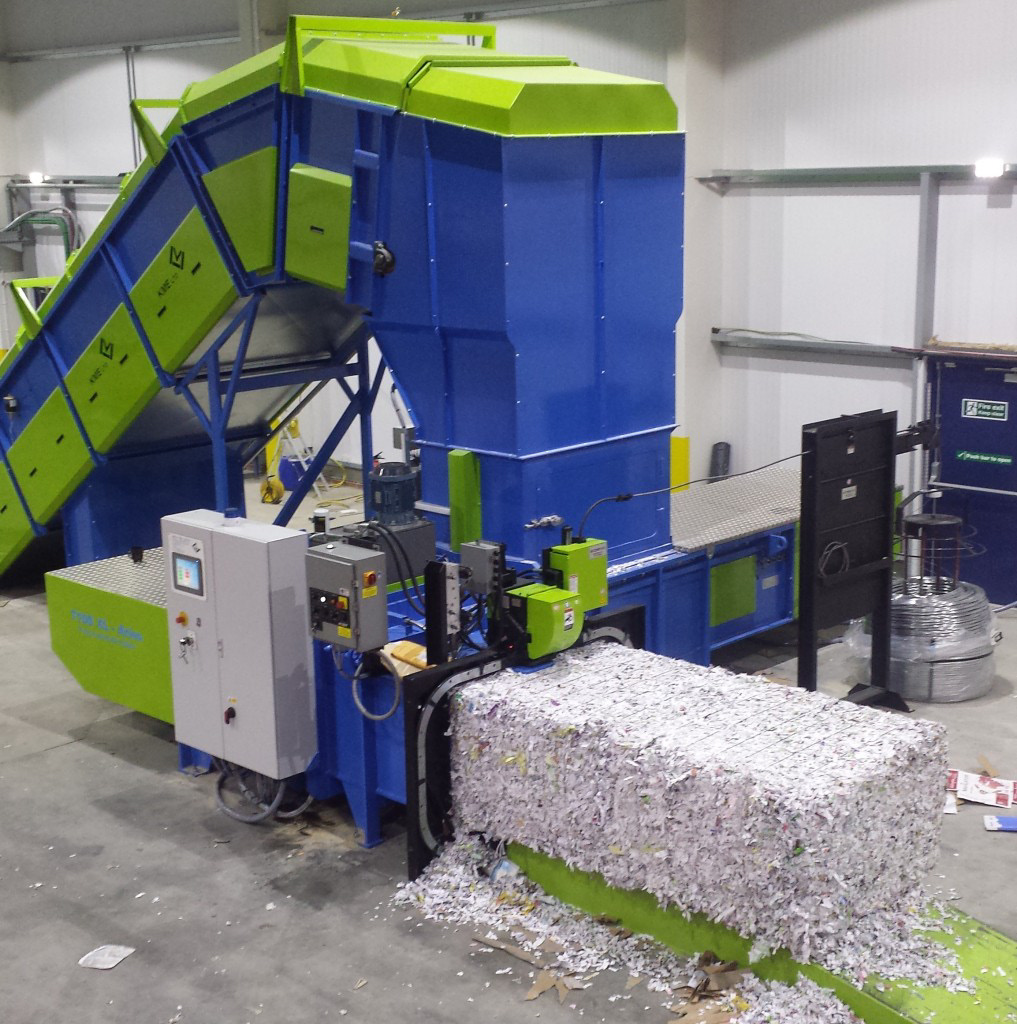 Twin Ram Baler Fully Automatic
The Aries twin ram Baler range suits a high production waste and recycling environment, with it's 70 or 115 tonnes pressing force it produces a high density bales of up to 700kg in weight. (400kg>PET, 350kg>Foam, 700kg>Polythene, 600kg>Cardboard. All bale weights are approximate)
This twin ram waste baler is fully automatic and fitted with the Accent 470 wire tie with a capacity of up to 20 bales per hour. Units can be fed by means of an infeed conveyor, Tipping Device, from above Mezzanine or directly from a MRF system.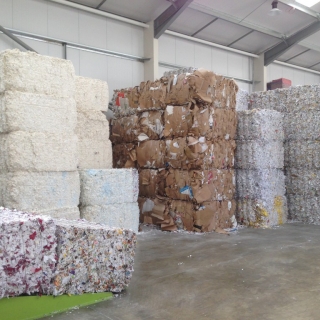 Features
High density bales

70Ton or 115ton baler options

Fully automatic baling sequence

Robust Accent 470 tying device, Low maintenance

Number of wires per bale can be varied according to material

Wire tie is flush with bale to prevent injury to personnel and damage to trailer curtains

Large feed opening

The Twin ram baler can be used as a standalone installation or as part of a larger recycling MRF system, It can also be used in conjunction with an in feed conveyor which we can design to suit the location or job it will be used for, we manufacture to suit the exact requirements / application.
Shown below is an twin ram baler with an infeed Chain Conveyor for the bulk loading of products and recyclable materials. Typical material feed – Rigid plastics , Cardboard , Plastic Bottles , Cans , Foam etc.
With over 80 of these waste balers currently installed worldwide the unit is very reliable and robust and is serving our customers well in many different application and processing many different types of materials.
Benefits
Can be integrated into an existing MRF

No special foundations are required

High throughput of up to 20 bales per hour

ISO Standard bale size, suitable for efficient loading of container or trailer

Sturdy design for heavy use

Designed and built in the UK to the highest standard, no outsourcing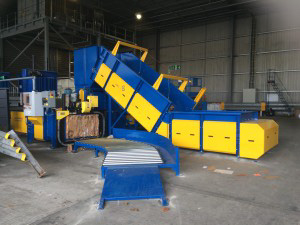 Manufacturing Excellence
From initial design of your requirements through to the final installation of your machines KME Ltd will walk you through each step to make sure that we create your master piece. We offer full service and support after installation a helping hand all the way.

Proven Quality
KME Ltd have an impressive portfolio of both clients and products with worldwide influence. We pride ourselves on being able to provide industry leading machinery that outlasts our competitors and stands the test of time.

Professional Team
With a full team of inhouse design engineers with over 50 years experience we can create tailor made solutions for any recycling or agricultural facility, the sky is the limit and if we can create it you can have it!

Heritage & Experience
Established in 1980 KME Ltd have been manufacturing and supplying to the recycling industry for over 40 years offering full turnkey installation from Initial Concept & design,manufacture and installation