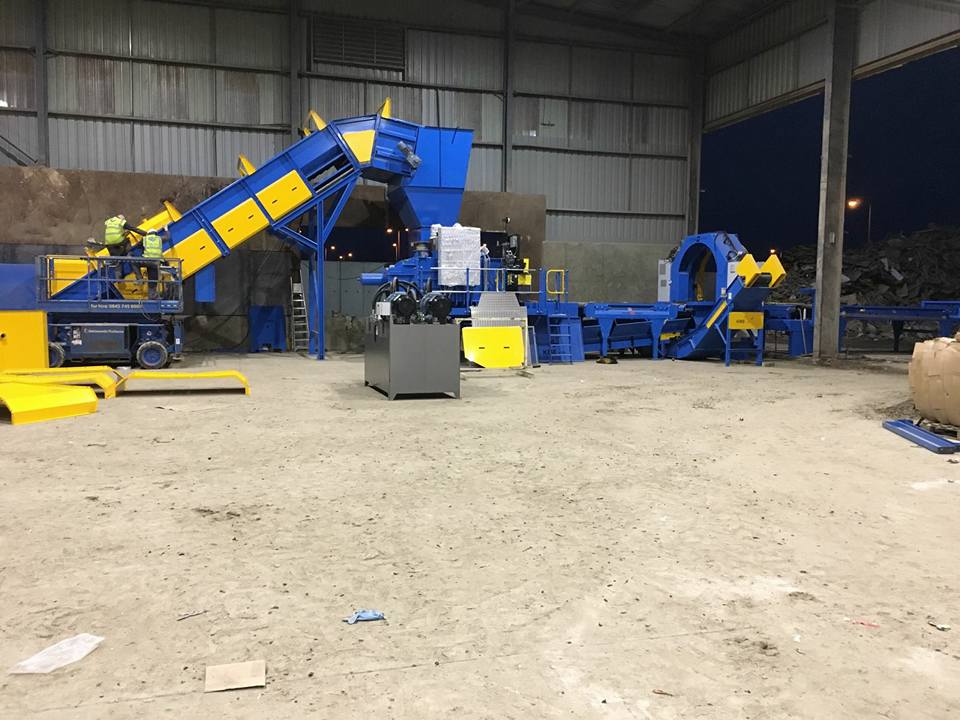 RDF Baler, Baler to Bag RDF & SRF Material
Our range of twin ram fully automatic balers can be modified for baling RDF and SRF waste.
The KME design team can create and supply customised RDF & SRF balers, our baler range can be built to suit your operation including left or right hand bale eject and fed by hopper or by one of our conveyors.
Our Balers are well suited to any MRF, SRF or RDF plant and we offer a variety of options for compaction of your waste, due to us being manufacturers of the machinery we can offer the full solution including conveyors, shredders, sort systems etc to make your operation work for you. Helping you meet your recycling targets.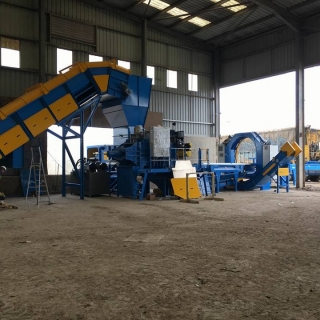 Features
Fully Automatic Horizontal Twin Ram Baling Machine.

115 tons main press force.

Fully Automatic wire tying system. This wire tie system is designed and manufactured by Accent wire tie who are well established within this market.

No. of wires can be selected to suit materials being processed.

6 off large retaining clappers within the baling chamber to increase the hopper fill between ram pushed thus increasing the capacity of the machine.

44& 60 kw Main Motor Drive

7.5 kw Motor for the wire tying system.

Fed through a top feed hopper by means of an infeed conveyor. (950 x 1500 / 1800mm hopper)

Accent 470 wire tying system.
Typically the standard bale would load 60 bales per container / trailer.
However in a high cube container the number of bales would increase to 70. With the XL bale size you would load 56 bales.
Example:-
Standard bale size loaded into high cube container would weigh approx. as follows:-
Card:- 28 tonnes
Shredded paper (XL Bale):- 33 tonnes
Film (XL Bale):- 36 tonnes
Plastic strapping (XL Bale):- 28 tonnes
Have a look at a recent RDF baler install using our "Big Bag Baler"

Manufacturing Excellence
From initial design of your requirements through to the final installation of your machines KME Ltd will walk you through each step to make sure that we create your master piece. We offer full service and support after installation a helping hand all the way.

Proven Quality
KME Ltd have an impressive portfolio of both clients and products with worldwide influence. We pride ourselves on being able to provide industry leading machinery that outlasts our competitors and stands the test of time.

Professional Team
With a full team of inhouse design engineers with over 50 years experience we can create tailor made solutions for any recycling or agricultural facility, the sky is the limit and if we can create it you can have it!

Heritage & Experience
Established in 1980 KME Ltd have been manufacturing and supplying to the recycling industry for over 40 years offering full turnkey installation from Initial Concept & design,manufacture and installation