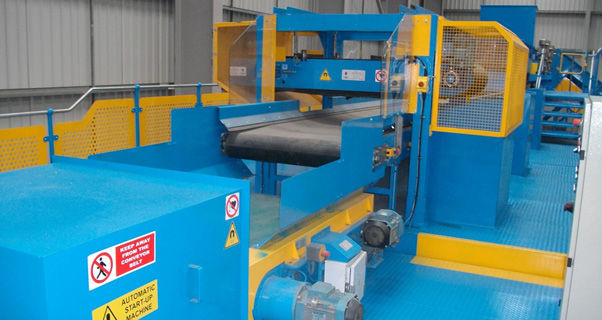 Eddy Current Seperator
Aluminum is passed over the rotor which contains a rotating series of powerful rare earth magnets causing an eddy current reaction to the aluminum. Our eddy current separator ejects the aluminum with the same force as a magnet pulls steel. Eddy Current Separator easily separates aluminum cans from other materials in the material stream.
As aluminum cans or other non-ferrous metals pass over the drum, the alternating magnetic field creates eddy currents that repel the material away from the conveyor. While other materials drop off at the end of the conveyor, the non-ferrous metals are propelled over a splitter for separation. An Eddy Current Separator is fastest and most cost effective way to retain valuable aluminum from the recycling or waste stream.

Manufacturing Excellence
From initial design of your requirements through to the final installation of your machines KME Ltd will walk you through each step to make sure that we create your master piece. We offer full service and support after installation a helping hand all the way.

Proven Quality
KME Ltd have an impressive portfolio of both clients and products with worldwide influence. We pride ourselves on being able to provide industry leading machinery that outlasts our competitors and stands the test of time..

Professional Team
With a full team of inhouse design engineers with over 50 years experience we can create tailor made solutions for any recycling or agricultural facility, the sky is the limit and if we can create it you can have it!

Heritage & Experience
Established in 1980 KME Ltd have been manufacturing and supplying to the recycling industry for over 40 years offering full turnkey installation from Initial Concept & design,manufacture and installation