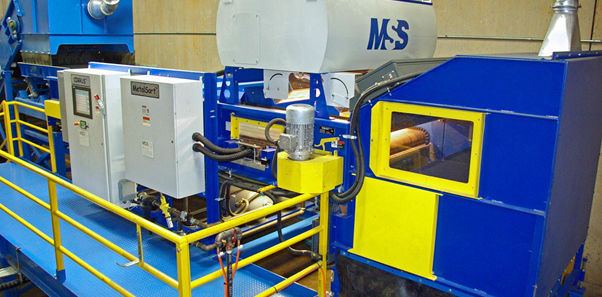 Cirrus
Latest in state of the art optical sorting equipment design.
MSS, a division of the CP Group, leads the industry in state-of-the-art optical sorting systems. Optical sorters are field-proven to provide efficient and effective automated separation for paper, plastic, metals, glass, wood, E-Scrap, and more.
MSS designs and manufactures the highest quality, fastest optical sorters, which are custom-designed to meet the specific needs of each system. MSS optical sorters can be easily integrated into any existing system.
CIRRUS® PlasticMax™
The CIRRUS® PlasticMax™ is the industry's most efficient optical sorter for containers and plastic recovery. PlasticMax™ accurately identifies and recovers the most challenging material, such as black plastics, short fills, labels, and PET-G.
CIRRUS® FiberMax™
FiberMax™ optical sorter maximizes fiber quality for best marketability to China and other markets while reducing manual sorter headcount.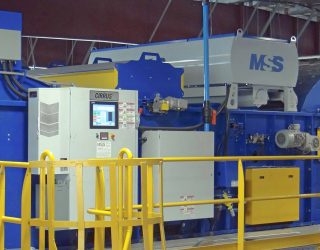 Features
MaxSelect™ Capability utilizes patented sequential scanning for the highest-definition scan possible.

ClearLight™ technology provides the strongest signal-to-noise ratio of any optical sorter in the recycling industry.

Custom widths available (up to 112″)

High-velocity belt speeds of 1000 feet per minute

In Flight Detection with Illuminated Reference

Over-the-belt Detection with Reflective Reference

Advanced Learning Software and Identification Algorigthms

Precise Air Jets

Integration into Existing Processing Systems

Each Unit Tailored to Your Specific Needs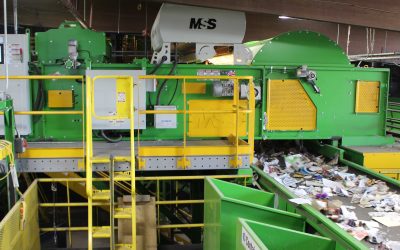 Benefits
40 times faster than manual fiber sorting

Improved fiber marketability

Headcount reduction on fiber QC

The NIR sensor housing is under positive pressure which eliminates dust accumulation on the inside.

Increased Recovery Rates

Easy Sort Setup

Best Ejection Accuracy

Manufacturing Excellence
From initial design of your requirements through to the final installation of your machines KME Ltd will walk you through each step to make sure that we create your master piece. We offer full service and support after installation a helping hand all the way.

Proven Quality
KME Ltd have an impressive portfolio of both clients and products with worldwide influence. We pride ourselves on being able to provide industry leading machinery that outlasts our competitors and stands the test of time.

Professional Team
With a full team of inhouse design engineers with over 50 years experience we can create tailor made solutions for any recycling or agricultural facility, the sky is the limit and if we can create it you can have it!

Heritage & Experience
Established in 1980 KME Ltd have been manufacturing and supplying to the recycling industry for over 40 years offering full turnkey installation from Initial Concept & design,manufacture and installation