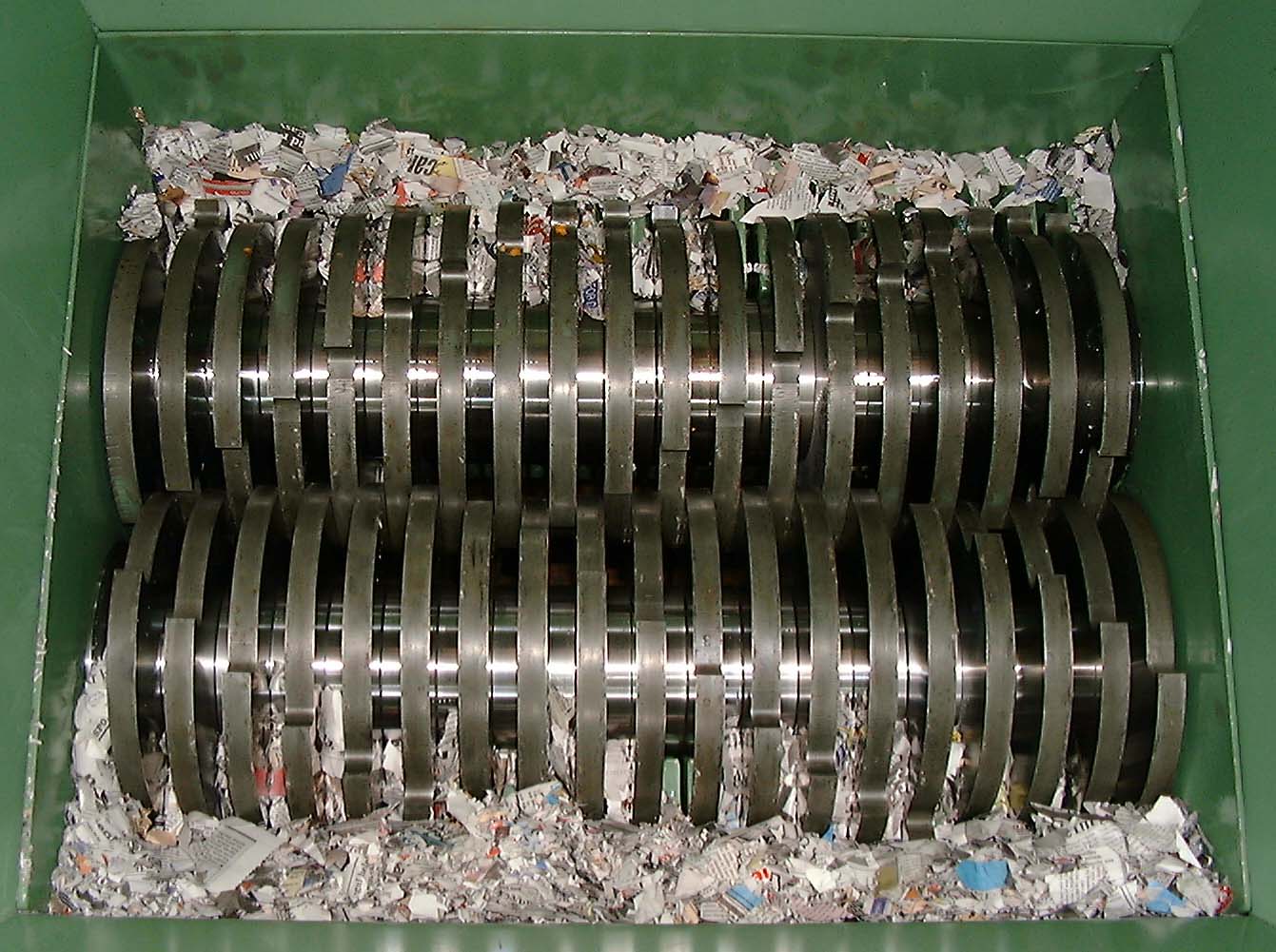 Shredder range
As a manufacture we can make any size of industrial shredder to suit your needs and fit different types of feed systems.
Our waste shredders are ideal to reduce the size of a wide range of waste types such as commercial and industrial waste like paper and cardboard, biomass, wood, as well as other baled materials. Shredding the material makes it easier to manage, process or bale for transportation.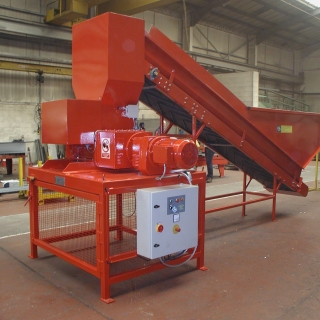 Features
The cutters widths from 11mm thick with a 3 hook to 12 hook profile made from En36B case hardened steel for longer life

Variable cutter size and configuration

Chamber width to suit application

All the machine frame and combs will be made from mild steel

Motor drive NORD Helical bevel gearbox fitted with high efficiency energy saving motors. Speed to suit customer requirements\throughput

Various Hexagon shafts made from EN24T

Heavy duty self lubricating bearings

Hopper feed chute to accommodate feed included access door to be fitted dual channel safety switching
Benefits
British designed and built machine to suit each customer

Approx Throughput up to 6TPH Product dependant

Low maintenance

Process a wide range of materials

Many different styles sold throughout the world

All spares carried in house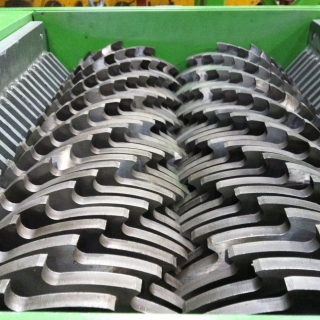 Manufacturing Excellence
From initial design of your requirements through to the final installation of your machines KME Ltd will walk you through each step to make sure that we create your master piece. We offer full service and support after installation a helping hand all the way.

Proven Quality
KME Ltd have an impressive portfolio of both clients and products with worldwide influence. We pride ourselves on being able to provide industry leading machinery that outlasts our competitors and stands the test of time.

Professional Team
With a full team of inhouse design engineers with over 50 years experience we can create tailor made solutions for any recycling or agricultural facility, the sky is the limit and if we can create it you can have it!

Heritage & Experience
Established in 1980 KME Ltd have been manufacturing and supplying to the recycling industry for over 40 years offering full turnkey installation from Initial Concept & design,manufacture and installation