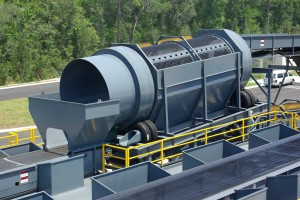 Krause Heavy Duty Trommels up to 100tph
Trommel Screen that delivers high-throughput paired with high-quality end-products. Processing up to 100 tons per hour of MSW, C&D, Green Waste and other type of material, Krause Trommel Screens are revolving screen cylinders that efficiently utilize gravity, centrifugal force, adjustable screening plates and tilt positions to separate materials at the front of your equipment line to maximize system capacity and performance.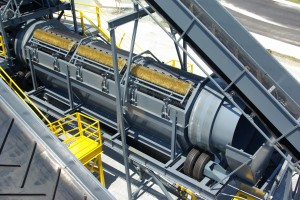 Manufacturing Excellence
From initial design of your requirements through to the final installation of your machines KME Ltd will walk you through each step to make sure that we create your master piece. We offer full service and support after installation a helping hand all the way.

Proven Quality
KME Ltd have an impressive portfolio of both clients and products with worldwide influence. We pride ourselves on being able to provide industry leading machinery that outlasts our competitors and stands the test of time.

Professional Team
With a full team of inhouse design engineers with over 50 years experience we can create tailor made solutions for any recycling or agricultural facility, the sky is the limit and if we can create it you can have it!

Heritage & Experience
Established in 1980 KME Ltd have been manufacturing and supplying to the recycling industry for over 40 years offering full turnkey installation from Initial Concept & design,manufacture and installation